How to manage virtual teams?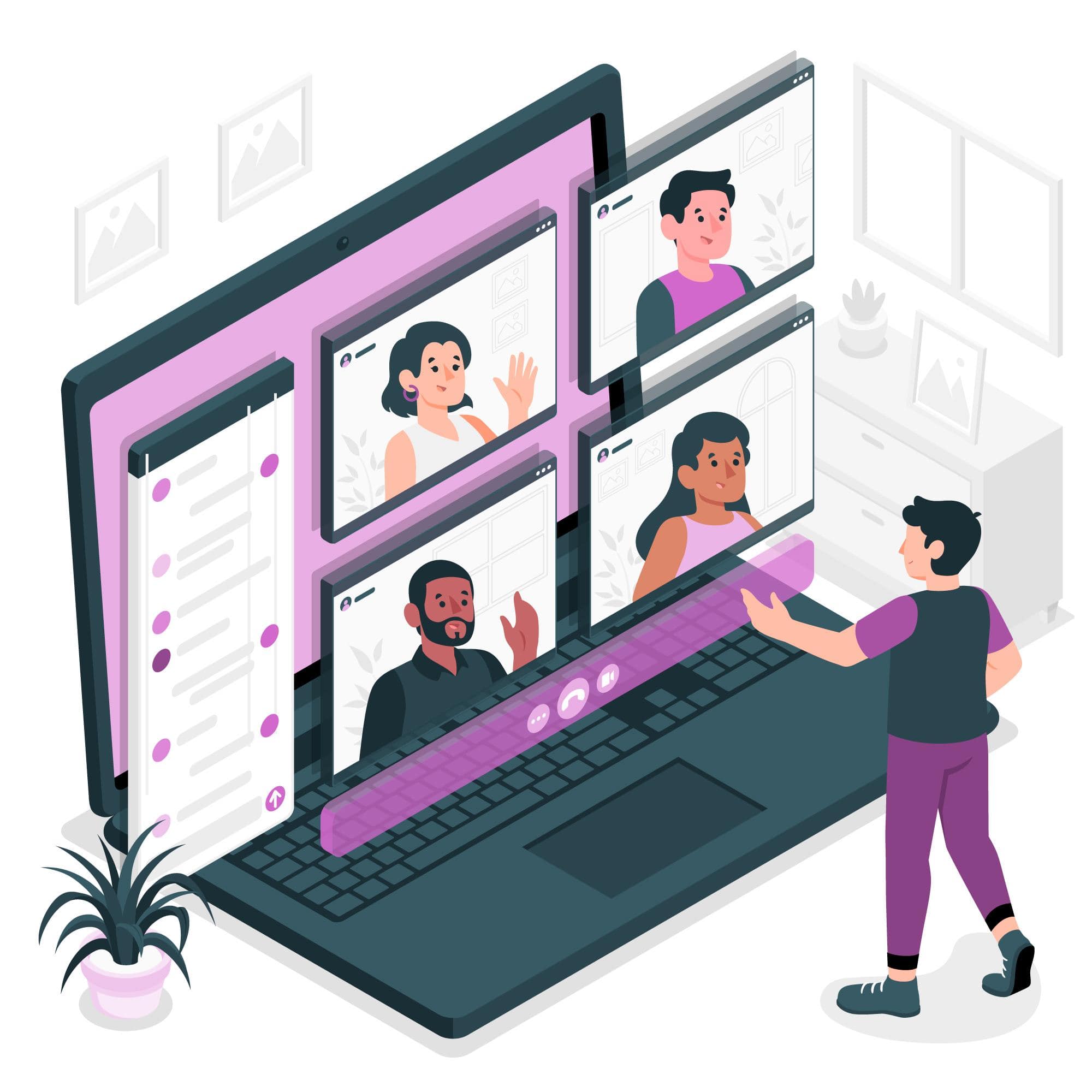 How to manage virtual teams?
The term "virtual" is used to describe teams and their members working in different areas. In case, if you are handling or managing one or more virtual teams, you should be able to tackle the peculiarities of virtual teams. This incorporates all the proper strategies to keep virtual teams fully organized and working efficiently as one incorporated body.
Virtual teams may seem to be a challenge to manage since it needs to build a corporate culture in the entire organization. Here are some of the important strategies to successfully build and manage virtual teams:-
Setting up work systems
In an organization, there are different people, and each one of them has his own style of working. The best way is to set up the standard working atmosphere so that the results can be achieved in a shorter period of time. The setting up of defined and repeatable work systems assure that your team would work in a comfortable way. Moreover, they will get to know and clearly understand how long the work has to be done. The implementation of work systems needs to allocate for maximum efficiency, including more liberty to complete the job at the best.
Begin communication channels
In the interest of improving the working atmosphere, establishing more communication channels in between the virtual teams can help bring more professional feeling in the workplace. To begin with, your virtual team gets the way to talk something insistent with the right person. Furthermore, it links progress that is desirable for discussion calls, panel recordings, and much more.
Plan regular conferences
If you are organizing regular conferences in your organization, it can bring more positive ambience to your place of working. Your virtual teams will get motivated, and also they will get used to such routine conferences. Scheduling meetings at the same time add to creating a routine. In return, this practice puts the team relaxed and also reduces pressure. One of the best ways to take full advantage of your team's efficiency is to use video calls.
Making flexible work hours
Nor considering what time zones your virtual team members are in, it is suggested to have flexible working hours. In this way, your team members will get more competent to complete their tasks. Moreover, they will be able to give more productivity linked to high performance. Simultaneously, it will get the team work together, and for the betterment of the entire organization.
Use Chat and Emails
With the aid of Skype chat and emails provided to your virtual team members, you can invite them to chat and send an instant email whenever there is an urgency to talk about. This can simply lead to eliminating mistakes in the workplace. With virtual teams, at least, regular calls are more than a way to avoid mistakes. They attach the team members on a more individual level.
Some of the Best Ways That Will Help You in Managing Your Virtual Team Efficiently!
One of the top surveys claimed that over 83% of the executives are planning to increase the use of intermittent employees or consultants over next three years. So, if you think that you are the only one managing one or multiple virtual teams, it is not the case!
While it is true that managing virtual teams might be a challenge since the creation of corporate culture is done remotely, there are some simple yet profound strategies that can help you in efficiently managing it. So, read on and know what those strategies are and ensure to build a successful virtual team!
Schedule meetings at regular intervals
Scheduling briefing at same weekday and at the same time can help in creating a routine. Routines offer the entire team with things that they are familiar with and used to. It thereby reduces stress among the team member and puts them at ease. Today, video calls can be the best way to maximize efficiency since they recreate routine office feeling that most of the remote teams miss out! Moreover, regular calls or video calls can avoid misunderstandings.
Make use of proper management tools
Project management tools are best to keep proper track of the deadlines. These tools can even send reminders and alerts for the deadlines and offer you monthly, weekly, or even daily overview of the things that requires being done, when, and by whom. Today, there are even online applications that can be a good addition.
Clarify processes and tasks
All the new leaders require aligning their team on roles, responsibilities, and goals in first 90 days itself. However, it might be a challenge for the virtual team since people aren't located in the same place. So, it is crucial to focus more on task design details and processes that will likely be used to accomplish them.
Simplify the overall work to a great extent as possible so that the tasks are assigned to either two-three members or sub-groups of the team. Ensure that there is proper clarity about the work processes.
Establish best communication technologies
Successful virtual teaming requires developments in the collaborative technologies that may range from multi-point video conferencing to shared workspaces. After all, your team need to communicate anything which is urgent to right person immediately. Therefore, establishing multiple communication technologies is very important.
Have clear deliverable
Just telling anyone to do something upfront may not be the popular way to adopt when it comes to managing teams. This is the reason why many managers prevent from giving instructions with many details.
It is recommended to offer detailed descriptions of tasks along with the examples of what final results will look like. Give proper freedom to the team to execute the tasks with little instructions so that potential misunderstandings can be avoided.
Apart from the above factors, distraction-free work atmosphere and professional attire are an integral part of corporate culture. Moreover, setting professional standards will even contribute to being efficient. So, with all the things in mind, you are sure to manage your virtual team easily!
CONCLUSION:-
These are just a few points for managing your virtual teams. Not every person is cut out for distant work and not everyone fits the professional team. The specialized personality tests can be an excellent way to find out whether somebody is the exact fit in your team or not. In this way, you will be able to handle your virtual teams in a better way.