Take control of your stock with ERP Software in Australia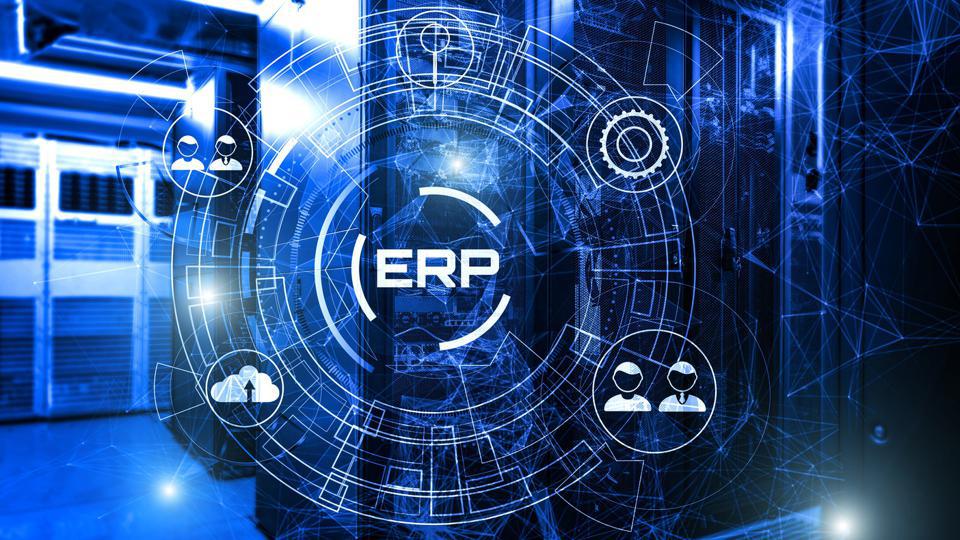 Purchasing, selling, finance, production, supply chain management, inventory management, and all other business processes are made simple and hassle-free by enterprise resource planning software.
Let's examine how an ERP solution from PM TRACK might enhance your inventory visibility.
One of the key components of any manufacturing company is inventory visibility. It aids businesses in knowing how much inventory is available, where it is, and when it is available. You must be able to access reliable software from which to examine, manage, and update your inventory position in order to ensure inventory visibility.
Many small and medium-sized firms in Australia rely on business management software today to execute tasks, including invoicing, bookkeeping, monitoring stock levels, and communicating with clients and executives using ERP Software in Sydney.ERP combines all of these arrangements into a single application, which results in the centralization of all data. This suggests that a change in sales, for instance, will also affect the management of inventories, orders, and finances. ERP software enables all areas of your company to interact, relate, and integrate into a single, customized solution, which has the potential to significantly enhance overall operations.This article explains the how to take control of your stock in business and increase its revenue:
How Inventory Management is Helped by ERP Systems Software in Australia?
One of the best choices you can make as a bespoke manufacturer is to use a Best ERP System Sydney.ERP system for inventory control. In addition to avoiding the mistakes that can occur when utilizing a worksheet, such as missing or incorrect information, you will also be able to avoid the time-consuming process of physically updating and balancing inventory.
Using an ERP system will ensure that your inventory is consistently taken into account in all areas of your business, including planning, operations, manufacturing, and accounting. You will be able to manage all aspects of your organization from a single plan, making it more organized, efficient, and competent.
Although no two ERPs are alike, the list management component inside an ERP will often have the following features: -Stock management and tracking
Let's examine the ways in which the best ERP solution might enhance inventory visibility.
ERP Inventory Management's advantages:
1.Address a flexible situation: ERP
encourages automated procedures and has production functionality. Production, sales, financial management, warehouse management, and computerized tracking of every supply item are all synchronized.
2.ERP Systems Reduce Costs
Every business owner is aware that efficiency equates to cost reduction. Using an best ERP for inventory management may handle many various areas of your organization, lowering overall workload and operational costs, as opposed to paying for separate systems to switch different parts of your business.
Automation and streamlining of procedures reduces the need for human labor, which is crucial for a company's expansion. Also, ERP systems make it possible for you to obtain more precise data, which gives you insight into your organization, enables you to follow routines, and aids in the creation of growth strategies.
3.Enhanced availability and enhanced customer relations
On a single display, get close to point-of-sale internet business, shipping data, procurement, and production data. This makes it possible to make decisions based on data, which fosters relationships with clients and suppliers. Businesses may see the inventory status at various plant locations, warehouses, stores, etc. with real-time dashboards.
To ensure that you gather customer orders on time, ERP gives you the ability to evaluate trends. This creates a solid customer base that boosts support and revenue in business.
4.Simplify business procedures
The effectiveness of manufacturing can be improved with precise inventory management. Instead of, say, attempting to locate a certain item of stock, employees could use their time on other activities. With an ERP system, you can consequently keep track of the stock you use on each job, allowing you to, for instance, undertake accurate production planning because you will know exactly how much raw material you have on hand and when to ask for a job to be finished.
5.Handling Excess Inventory and Predicting Restocking
An ERP system manages your sales, purchases, and logistics so you can maintain the proper stock levels to balance your business requirements.
With an ERP, you can benefit from an inventory management system that is integrated with the rest of your operations. This makes it simpler for you to manage items with long lead times since you can identify them during the project's design phase and have more time to set up the item and make sure you have it as expected.
A capable ERP system may assist businesses in significantly reducing their inventory holding costs because of its built-in CRM, inventory management, supply chain, and warehousing functions. In addition to saving time and money, continuous production and on-time delivery increase client loyalty.
There isn't much other than "it depends" to say in response to the query "which ERP system should I buy?" Your business will determine this. your industry. Your height. goals that you have. Your citizens. Your clients. competitors of yours. Your risk tolerance, etc.
Real-time stock levels also make it easier to replenish stock; an ERP can automatically order supplies for you or alert your purchasing manager to the need for a reorder by sending her a timely reminder. Manufacturers who are in dire need of stock may have to pay astronomical freight expenses if they don't have an ERP that alerts them when it's time to replenish stock.
For the best ERP system for the manufacturing sector across all of India, contact our team at Sydney to arrange a free demonstration.