Benefits of Using Agile Methodology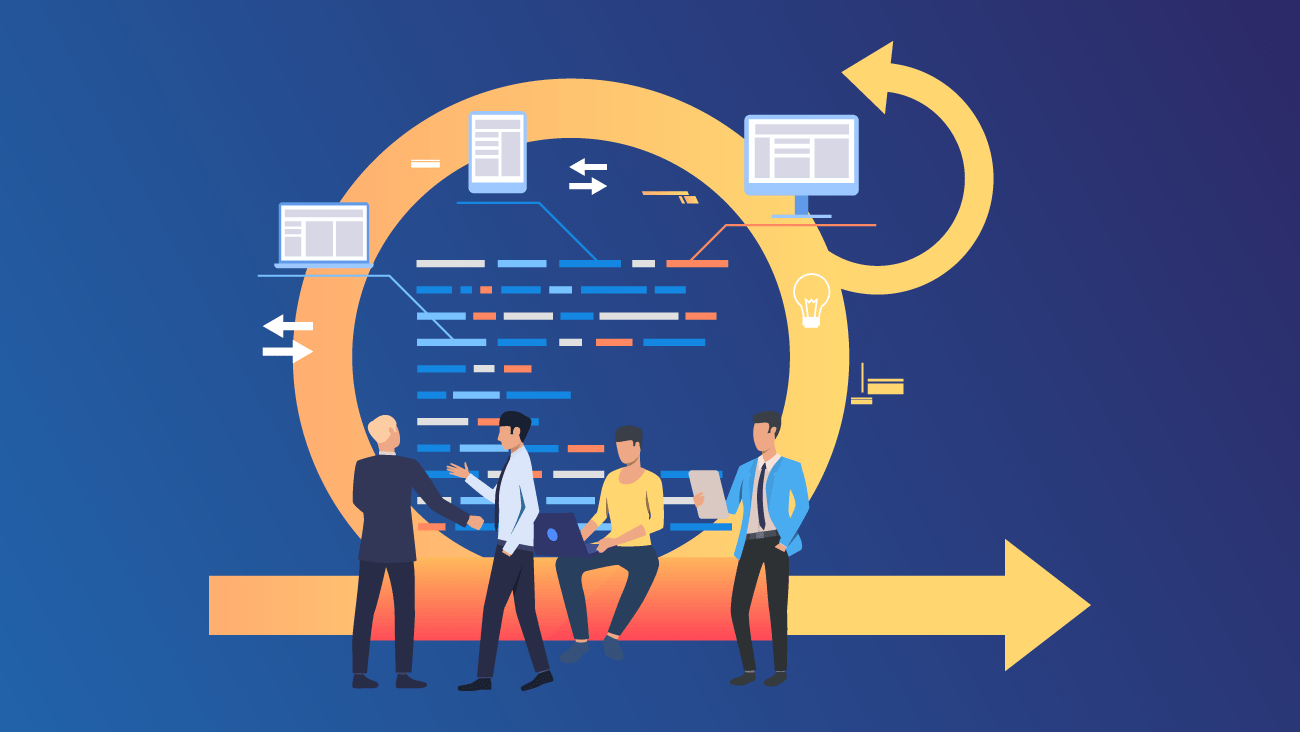 Agile Methodology
Nowadays, there is a lot of competition between software development companies. The Agile methodology is the current trend in the project management world. They face immense pressure from the clients to build and deliver software products fast and without compromising their quality. The best way to carry out projects quickly, efficiently and effectively, software development teams need to follow a specific methodology.
Agile methodology is one of the widely used methods by software companies. It follows an incremental and iterative approach to project delivery. Teams working on a software development project start with a simple concept of where they are going. Then they work on distinct modules in short sprints. After the end of each sprint, the modules are tested to find any errors. Also, customer feedback is elicited before starting the next sprint.
Benefits of Agile methodology
The advantage of this methodology is that you can make many changes after the development of initial plans. So teams can quickly add features and update themselves about changes in the industry, even when you started delivering the project. Due to regular testing, flaws can be identified early and corrected. So the product can be made of the desired quality. Also, it can be launched more quickly by the client. The agile methodology delivers small pieces of work packages ultimately. As the sprint moves, the project could realise an incremental part of the working project. The agile method is more suitable for software development or in some product development. It may not be 100% ideal for a long-term project where waterfall project methodology will be more appropriate.
For the success of a software development project which follows the Agile methodology, there needs to be a quick and precise communication among various teams working on it. They also need to communicate fast with the client to know about any changes. For improved communication and collaboration among these teams, a software development firm needs to use high-quality project management software.
Apart from improving communication and collaboration among the software development teams, the software will also enable a project manager to manage different aspects of a project better. He can efficiently handle planning, organisation, task assignment, monitoring of tasks' progress, report management, etc. in a project.
Billing is one other important aspect that project management software can prove useful for software development projects. As the software development firms charge their clients on an hourly basis or fixed fee, the software will enable them to bill their clients in a precise and transparent manner. So the disputes arising due to wrong billing can be avoided.
For better managing various aspects of their agile software development projects, software firms need to utilise an exceptional and efficient software project management software. Its use would help to improve communication and collaboration among their teams. Also, they can precisely track the progress of their projects. Thus, they can complete the projects successfully and can well achieve their project and business goals.
OneBusiness is an outstanding project management tool with various useful features like agile methodology, budget management, sales management, report management besides others. Its use will help to improve communication and collaboration among your software development teams. Also, they can work efficiently toward successful project completion. Success in your projects will thus help you achieve your specific business goals and make your business more profitable.
By following the Agile methodology in their projects, software firms can build quality products and deliver them quickly. Efficient project management software like OneBusiness enables these firms to achieve improved management in their projects and let them complete their projects successfully.
Project management can be overwhelming. You have to initiate, plan, track, and execute multiple tasks at the same time, all while collaborating with people from different walks of life. Nowadays, it can be straightforward to get sidetracked or distracted. This issue leads to disorganisation, which consequently fails in project execution.
Why You Should Invest in a Project Management Software
As a project manager or team member, you need to find a system that allows you to perform and monitor multiple tasks efficiently. This coordination activity is where a project management software will come into the picture.
When initiating any work, project planning software will help you get everything in order. Your risk management process, billing, timesheet tracking, portfolio analysis, and budgeting, among others, can be handled faster and more comfortable with the help of a task management software.
To help you realise the significance of jumping into the project management software train, here are five reasons.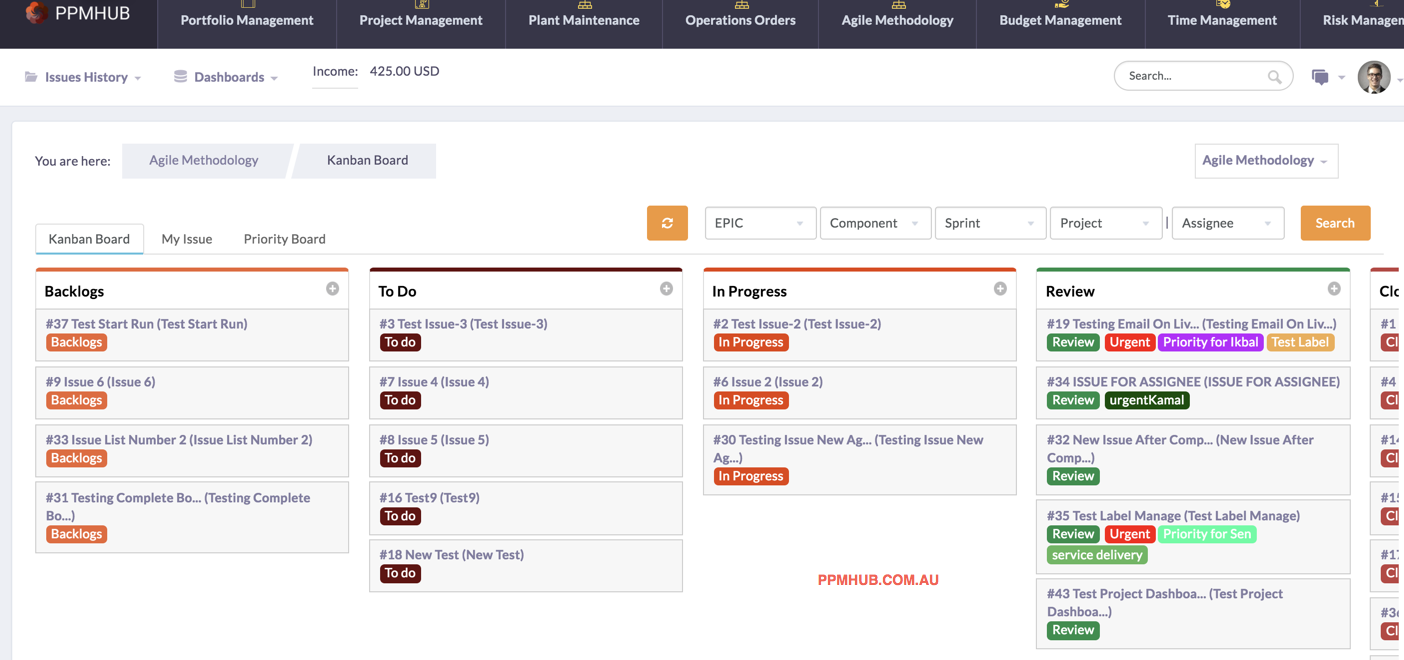 Why you need project management software for your work?
1. It makes collaboration and communication faster
It makes collaboration and communication faster.
One of the critical elements of successful project management is effective communication. In big projects, people are designated to work on different tasks that all contribute to the larger picture. However, miscommunication usually gets in the way of productivity.
With the best project management software, you can create an effective method for collaboration internally. This procedure streamlines the communication process and makes your team more efficient and productive.
2. It improves the management of your budget
It improves the control of your budget.
Budget management can make or break your project. Without a proper project cost management system, the execution of your project can be at risk. You have to make sure that the planned and actual budget is appropriately aligned. With the help of an online project management software, you can determine your work budget in real-time and improve budget transparency within your team.
3. You can monitor projects in real-time
Gone are the days when tracking the progress of multiple team members in real-time is virtually impossible. Now, with a simple project management software, you can monitor all tasks and see which are pending, in progress, and finished. Having this will give you an insight as to whether you will be able to meet your project deadline or not, as well as respond and prioritise tasks accordingly.
4. Document sharing will be more convenient and organised
Document sharing among multiple team members can be messy. Since documents get transferred and edited all the time, it can be challenging to figure out if you have the latest version of each record or not.
Using different cloud-based software also makes it harder for team members to collaborate with file-sharing. With a single and up-to-date online project management software, your team's file-sharing system will be improved.
5. The overall transparency within the organisation is going to be better
The best project management software will bring down the walls separating departments and teams. As team members have access to the progress of the project in real-time, there is greater accountability and transparency. This functionality makes team involvement all-encompassing, making your team sharper, more focused, more responsible, and more cohesive.
Transform the Way You Conduct Your Business with the Best Project Management Software!
If you are interested in investing in the best project management software you can find, you have come to the right place. OneBusiness is a project management software that offers a wide range of project planning features and services to its clients. Having a daily timesheet, task and resource management system, issue management program, integration process, and file-sharing services are only the tip of the iceberg in the line of online project management systems we offer.
Try our project management software now and see how it can transform your business! For inquiries, you may reach us at +61410348349. You can also write to us at [email protected].
https://onebusinesserp.com