Your Complete Customer Engagement Toolkit.
OneBusiness offers an intuitive, cloud-based solution for customer relationship management. With powerful features that are easy to use, OneBusiness CRM helps businesses of all sizes build stronger relationships with their customers. From managing sales and marketing activities to tracking customer interactions and analyzing data, OneBusiness CRM gives businesses the tools they need to succeed.
OneBusiness ERP's CRM is the perfect solution for businesses who want to make sure their customers are at the heart of everything they do. The advanced technology used to organise, automate, and integrate your marketing sales and customer service components will help you provide customer satisfaction and increased profits for your business.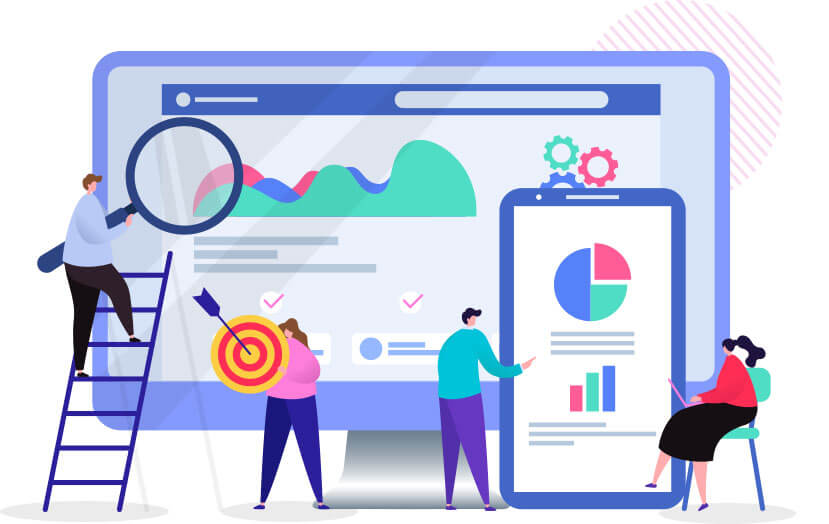 How can OneBusiness' CRM help you?
Deliver top-notch customer service
OneBusiness' CRM is the perfect tool to help your business focus on its customers. By tracking feedback and managing customer interactions, you can create an image in the customer's mind of what your company represents. This valuable information will help you stay focused on your values and vision, while delivering top-notch customer service.
Managing your customers efficiently and effortlessly. Our CRM logs all customer issues into a database, making them easy to monitor and maintain. With ERP and CRM integrated, you can perform all of your business operations on a single platform. This gives you the power to deliver better customer service and recommendations with ease.
Centralised customer data
Our CRM system is designed specifically to provide marketing teams, sales departments, and customer support staff with all the information they need about customers. Tailored to fit your needs, our CRM system gives you exactly what you need to keep your business running smoothly.
OneBusiness offers the perfect CRM for companies that want to improve their customer service and business reputation. Our system collects data from customers, including phone numbers, locations, and issues. We use this data to monitor sales, marketing, and customer service performance, so you can rest assured that your company is providing top-notch customer service!
Customer-centric business processes
OneBusiness is one of the few ERP systems with a CRM built in. This means that your business can track customer data and interactions easily and effectively. Sales processes are centred around customer needs, making it easier to improve your business practices when addressing customers. With lead tracking and marketing campaign results analysis, you can understand the success of your marketing approaches with much more clarity.
By implementing our CRM into your business, you'll have the ability to track leads and revenue to calculate marketing success. With built-in automation processes, your sales cycle will run smoother and be more efficient. You'll be organised and ready to close more deals than ever before!
Stay connected, stay flexible
From the palm of your hand to the comfort of your home office, access your OneBusiness' CRM system anytime, anywhere. Stay connected to your business wherever you go with this powerful CRM system that can be installed on servers or accessed through the cloud. Keep all of your team members up to date with real-time changes and updates using this mobility-friendly CRM solution.
Grow your business with OneBusiness CRM
OneBusiness' CRM is your intelligent business solution. It's intelligently linked software that will help you grow your business while ensuring you meet your customers' needs. With features like lead tracking, automated marketing, and customer support tools, OneBusiness' CRM has everything you need to take your business to the next level.
How does a CRM system work?
Customer-centric strategy
Centralised Customer data
What type of information or data is being collected by the CRM system?
Customer-Centric Business Processes
Flexibility
Use OneBusiness CRM
How does a CRM system work?
While you may consider CRM to be only a technology, it is far beyond that. No technology, regardless of how innovative it is, can be effective without a procedure to guide its implementation and use. Here are a few of the many roles that CRM plays in ensuring that quality customer experience is maintained.
Customer-centric strategy
Centralised Customer data
What type of information or data is being collected by the CRM system?
Customer-Centric Business Processes
Flexibility
Use OneBusiness CRM